Easter Crafts Your Kids Will Love
Any holiday is an excellent excuse to whip out all of your craft supplies and have a creative day with your kids. Here are some easy and fun crafts to do with your kids this Easter month.
These little chicks are super easy and really cute. These will look great on your Easter lunch or breakfast table.
This is a really cute craft that also teaches cutting and pasting skills. Add some cute flowers or bugs in the grass to make it your own.
These are really fun and easy to make. They will look beautiful hanging on tree branches or you can get creative and hang them from your windows and door knobs. You can add pretty ribbon and use them as napkin rings for your Easter breakfast or lunch.
This is definitely one of my favorite crafts. These jars so super cute and even make stunning gifts. You can choose what animal or design you want on your jars and add your own personal touches to them. Add some ribbon and fill with your favorite Easter candy. This is a fun and creative choice for your kids.
This is another cute and easy craft with skills. Having fun while learning and creating, what could be better than that? Get creative and make other animals, like a bunny, with the same concept.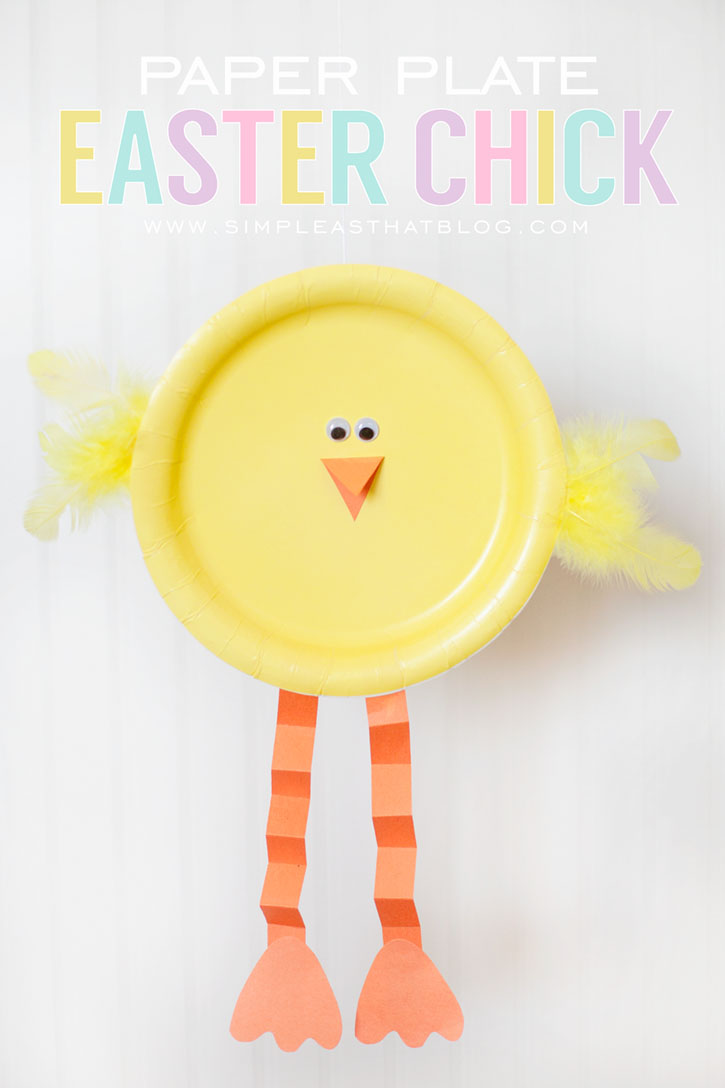 I love crafts that use recycled goods. These egg carton chicks are simple and fun and the best part is that you get to fill them with candy. These would also make great little gifts for your family from your kids.
This is a lovely activity for older toddlers. Let them choose their own colors and line them up on the pages. These will make lovely Easter cards for your family, or as name place holders on your Easter table.
These are so beautiful, especially when hanging in a window. You can use the same concept and create other shapes and figures.
This is an "eggcellent" craft for older kids. Not only is it very creative but the skill of tearing and rolling up the tissue paper is really good for fine motor skill development. If you have kids that are old enough, let them draw their own patterns on the eggs to fill with tissue paper.
Another one of those great recycling activities. Use different color paints and possibly haul out your scrapbooking supplies and let the kids decorate these crosses with other fun things.
Whatever craft you decide to do, make it a fun day of crafting with your kids :-)
---
Dont miss out! Get the latest designs from our designers.
TRENDING PROJECTS
---