Six Must Have Tools For Cooking
We love to cook with the kids at our house. By teaching the kids how food is made, they can see the science behind how what they consume is made of raw materials. This also helps them make good choices about processed foods. We cook with the kids once or twice each week, and this summer did a two week #mommyschool camp where they selected the recipes, went shopping for the food, and then made all of the meals we ate for the duration of the camp. Here are some of the most indispensable tools we used along with some of our favorite recipes.
Stand Mixer

Stand mixers are great for kids because they allow them to safely create cookies and cakes with minimal supervision. Macrons, banana bread, and sugar cookies are popular in our household. Make it safer with the cover.
Food Processor
When set up well, it is super easy for kids to use. Just set it up with the cover, and kids can safely make non-knead pizza dough without the mess. Also it is easy for them to make their own hummus.

Cookie Cutters

Cookie Cutters are a fun way to get kids involved in cooking. Not only is it good for sweets like cookies, it also works great for savory dishes like sushi rice with seaweed.

You can use them for a bunch of fun activities from Sushi Night to Cookie Decorating to Mochi Mania.
Silicone Candy Molds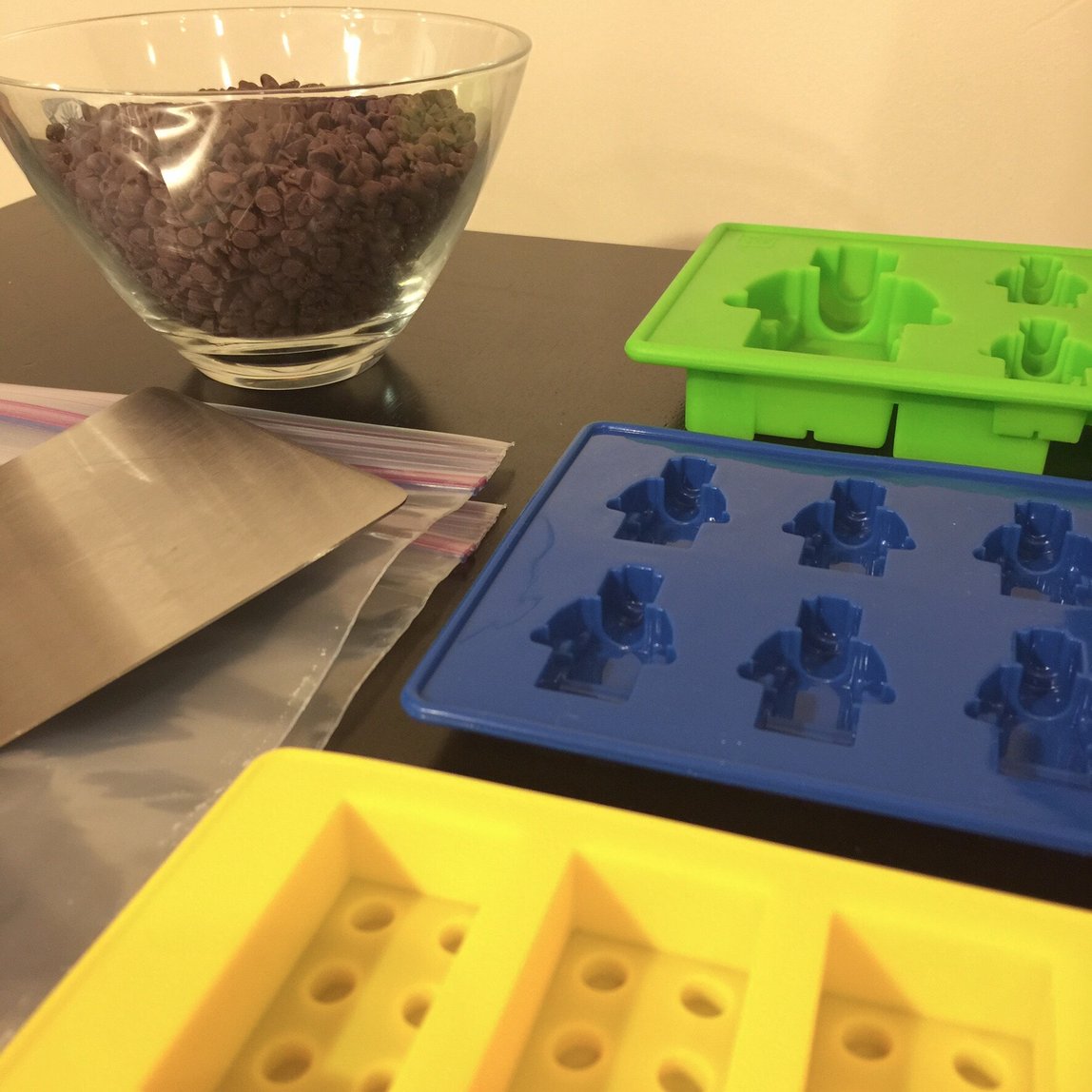 Simple silicone candy molds are an indispensable tool for fun and educational activities. They are about the size of a folded piece of paper and store nicely in a Ziploc bag. They are also dishwasher safe.

A set of 2 or 4 are only $10 to $15 online (available on Amazon). There are a variety of designs and shapes. At our house, we have the Lego set, Star Wars (see the cool Hans in Carbonite), and Hello Kitty.

You can use them for projects like Decorative Ice, Homemade Soap, Handmade Gummy Candy, and Artisan Chocolate. All of these projects can be done in less than an hour with kids from age 3 and up. The little ones need a bit more supervision, but they can help with the basics.
Waffle Iron

There are a number of great kid- friendly recipes that lets them cook without the oven or the wait.

Try Wafflized Pizza, Wafflized Banana Bread, Moffles, Wafflized Brownies, Wafflized Scrambled Eggs and more.

Just heat up and pour. Kids can stir the batter, add the non-stick cooking spray, scoop it in, and monitor the waffle iron.

Toaster Oven
Managing an oven is tough for the little ones, but our Breville toaster oven can be managed by a 6 year-old with basic supervision. We toast English muffin pizzas, let the kids to make their own croutons, and crisp up leftovers in there.
---
Dont miss out! Get the latest designs from our designers.
TRENDING PROJECTS
---