Moffles - Mochi Waffles
One of our favorite desserts is daifuku (mochi with red bean filling), but my kids had trouble working with the hot mochi getting the bean inside. Inspired by our new waffle iron, I decided to make moffles with them instead. Moffles are mochi meets waffles, and they have been one of our favorite treats.

These desserts are vegan friendly dessert and have just five ingredients! I have tried several recipes, and I found this one was the easiest to work with for kids. I also have a more traditional recipe I will share in a future project. Adapted from Vegan Yum Yum. (http://veganyumyum.com/2009/03/daifuku/)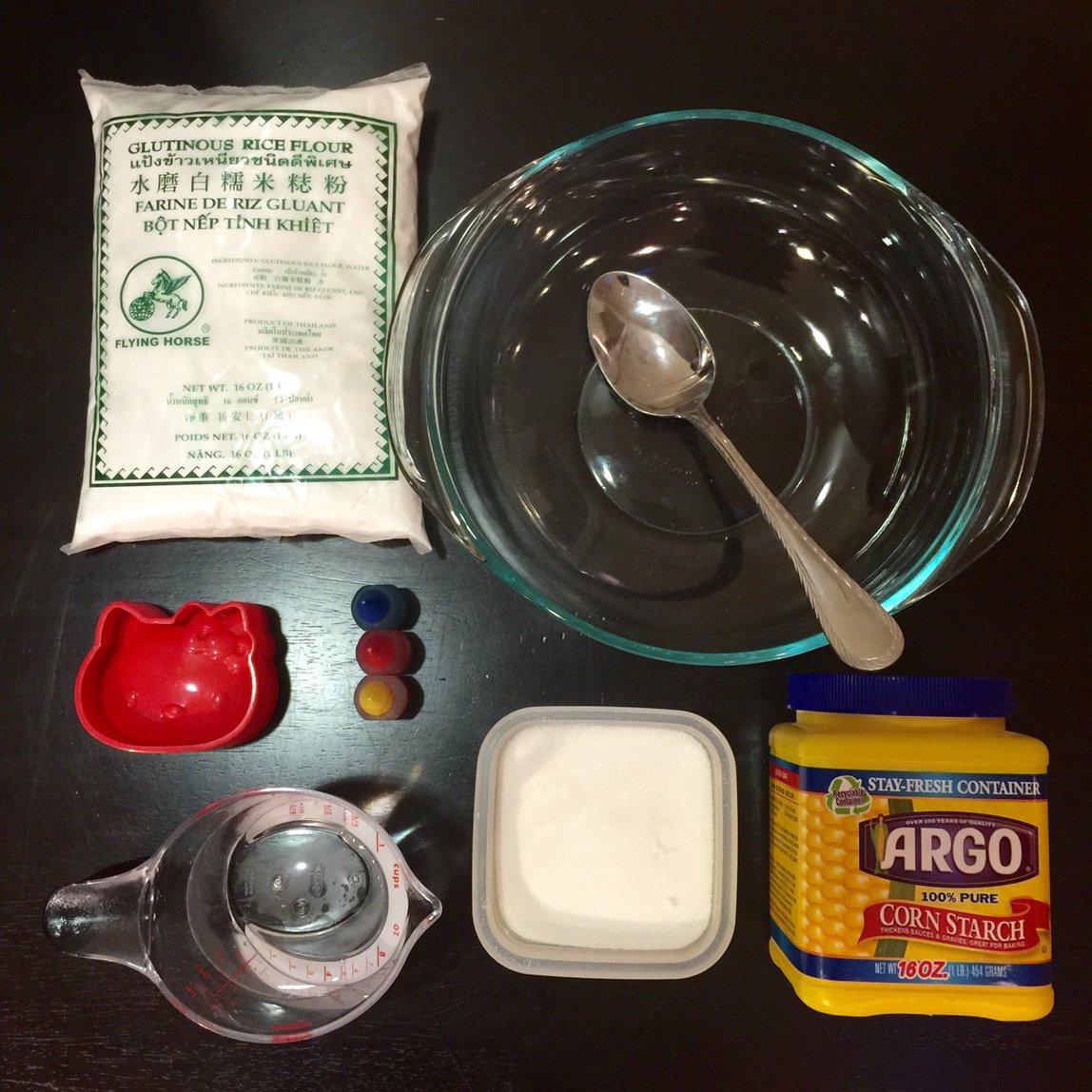 Ingredients
1 1/4 cups of glutinous rice flour like Mochiko (add a bit more if you like your mochi more chewy)

3 to 4 tablespoons of granulated sugar (I only use 3, but for a sweeter dessert, go with 4)

1 cup of water

1/4 cup of corn starch

Cooking spray

(optional) 3 drops of food coloring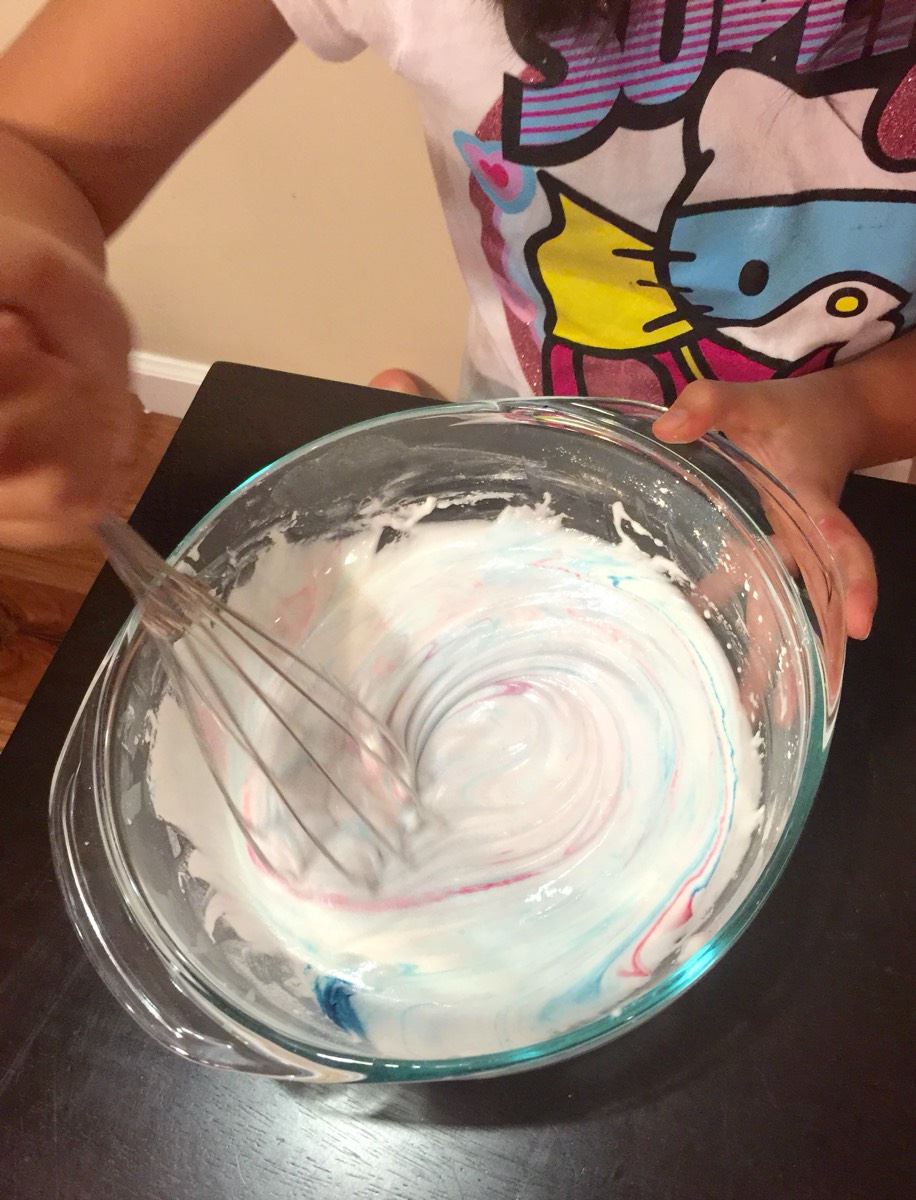 Mix the rice flower, sugar and water in a bowl with a wire whisk. Then add 3 drops of the color you want. Most Japanese daifuku I have encountered are white, pink or green, but my kids decided to try purple this time.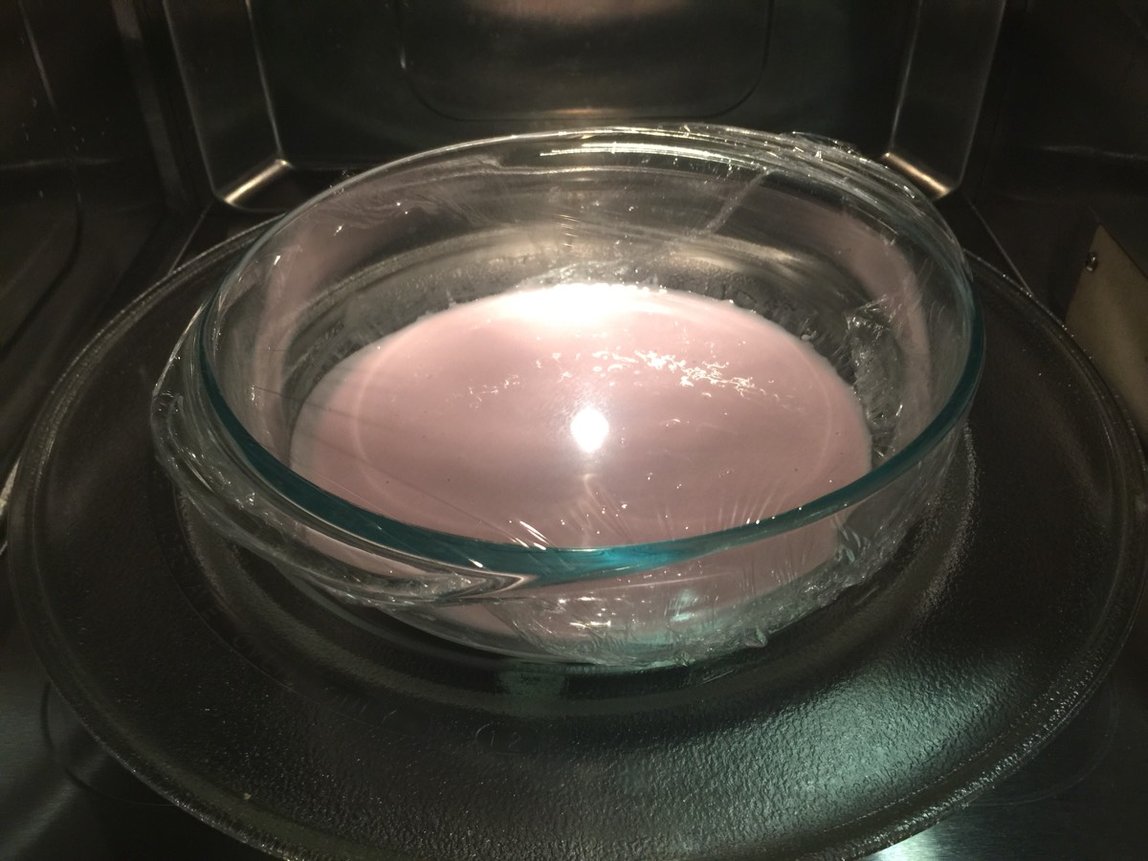 Cover with plastic wrap and microwave for 2 minutes. Note that when you peel back the plastic, steam will escape, so be careful around the little ones.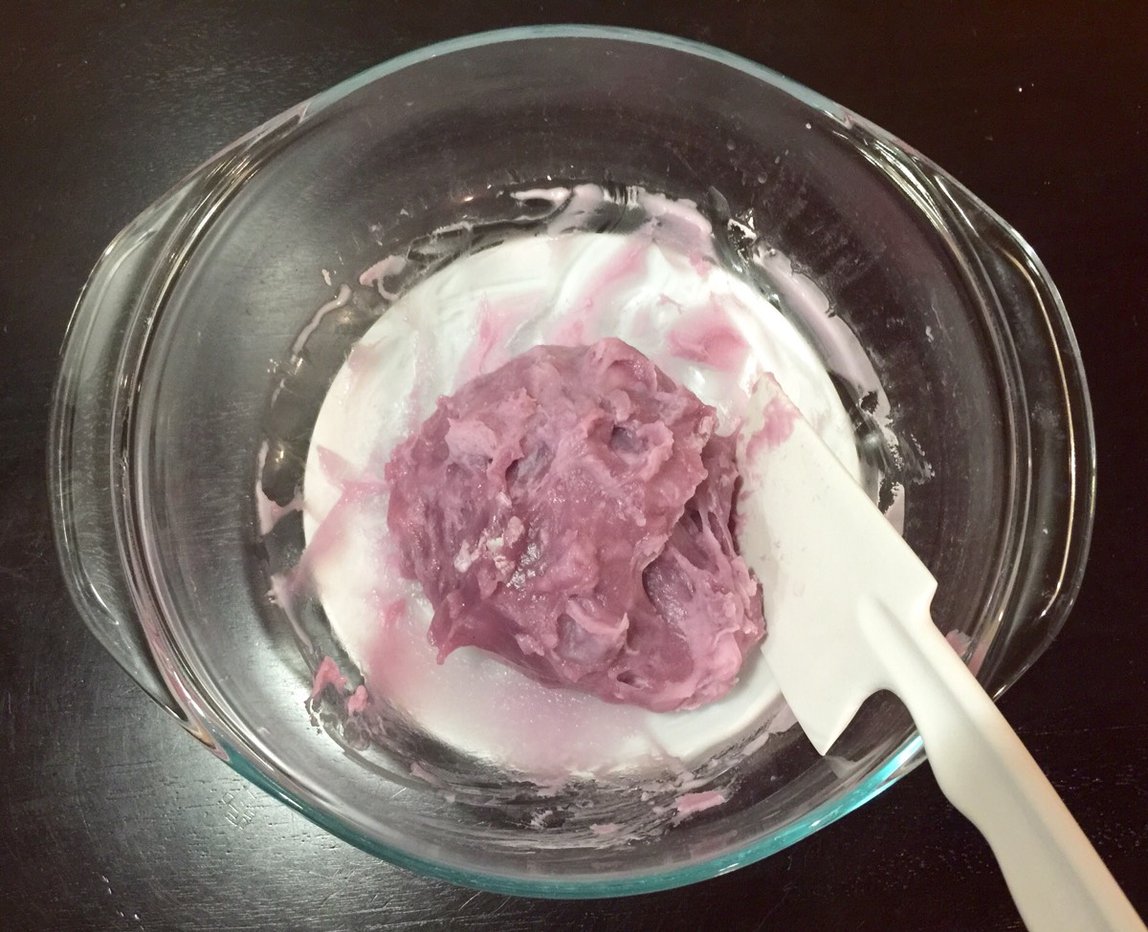 Take a wooden spoon or spatula and stir the dough in the bowl. Note it is really thick. Recover with plastic wrap and put it in for another 2 minutes.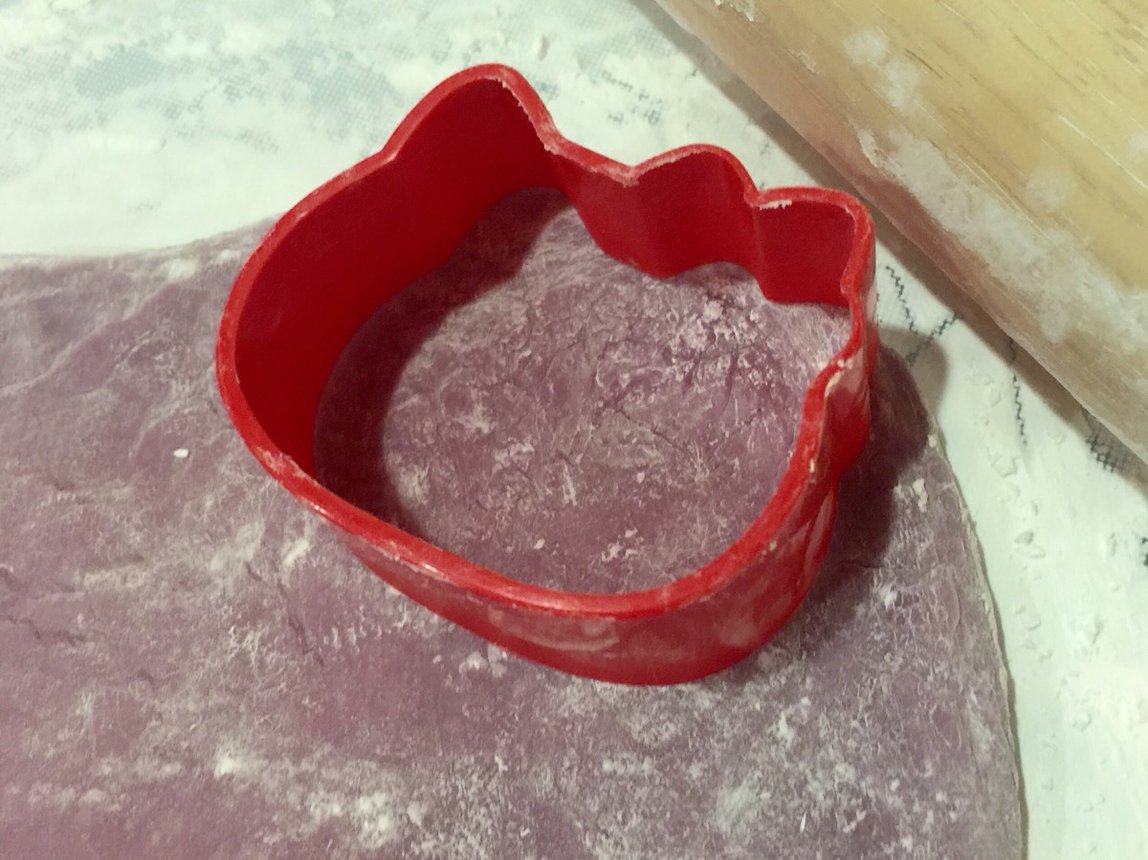 Place the hot dough on a cornstarch-covered cookie sheet or cutting board. I like the cookie sheet with kids because it holds the cornstarch as energetic kids work the dough. Press it down into a flattened sheet, adding a bit more cornstarch as needed. It is rather hot, so be careful that little hands are not hurt. We have a kid sized rolling pin which helps with this process.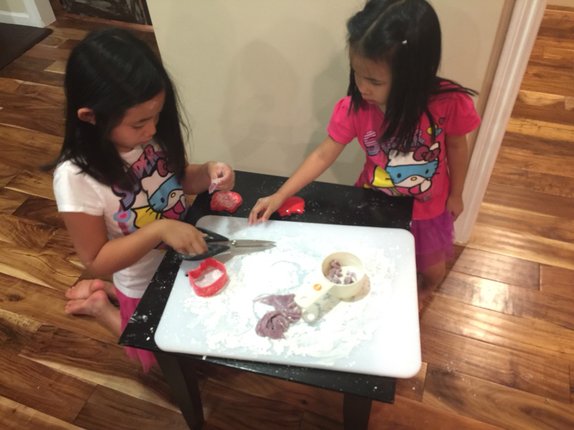 Since they are not allowed to use knives, my kids like to use a cookie cutter to cut the shape of the their favorite characters. This is not a necessary step since any shaped mochi works for moffles. After they make their shapes, the kids take the extra pieces and cut them into tiny pieces with kitchen shears make mochi candy. Toss the mochi candy with a bit of corn starch to keep it from sticking. Remove excess starch with a small colander or wire mesh basket. This is a snack we enjoy as we finish the rest of the process.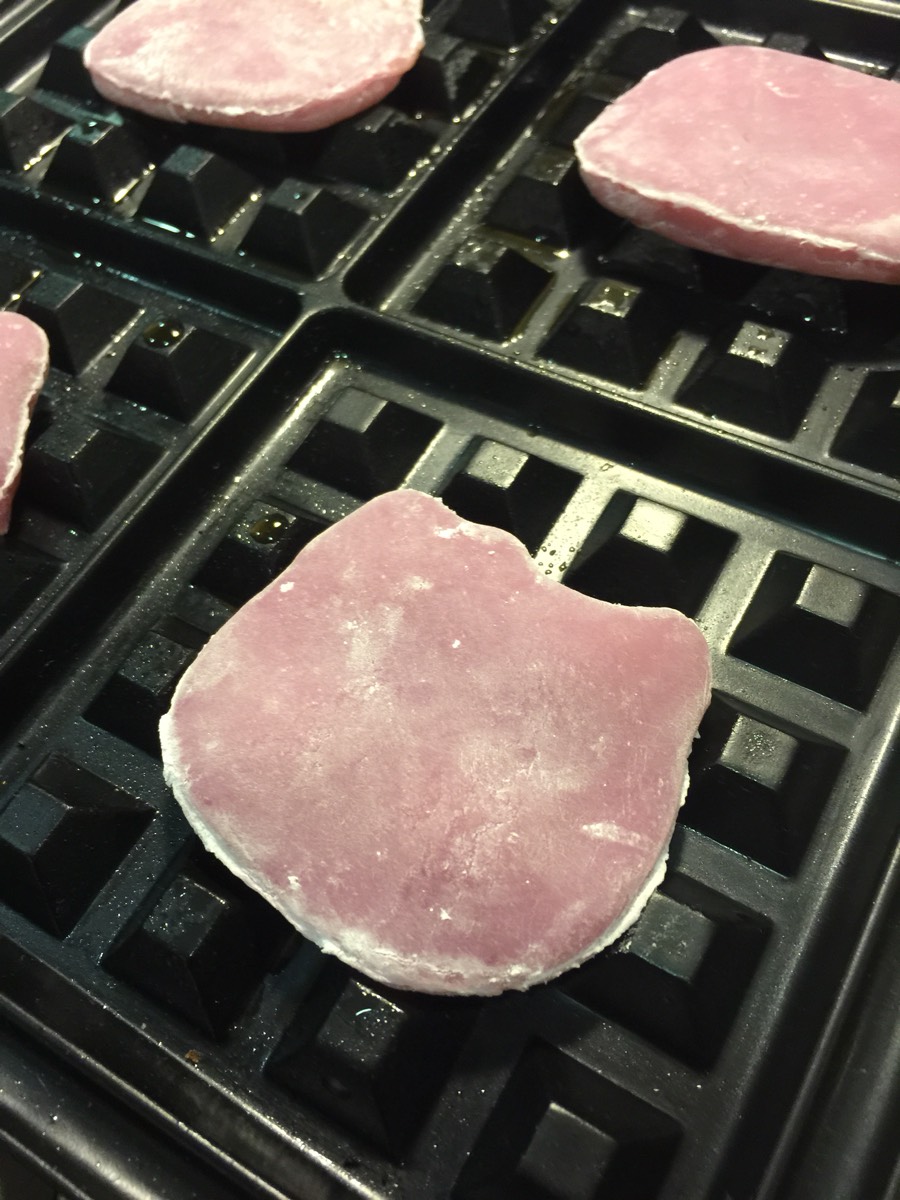 Heat up your waffle iron to medium. Spray both sides with cooking, then add a piece of the mochi in each of the waffle areas. Close and keep it until your iron light turns back on. They will come out crisp on the outside and soft on the inside. My husband likes his super crispy so I remove the ones for the kids and leave his in a bit longer. Serve plain or with ice cream.
---