Waffle Banana Bread
Adapted from http://www.foodnetwork.com/recipes/food-network-kitchens/waffled-banana-bread-recipe.html


The three keys to cooking with kids is to keep the activity moving, create kids-sized tasks, and minimize the wait. Banana bread is often delicious but requires firing up the oven and waiting for the bread to bake. So we found another way to finish the activity quickly and get the instant gratification of eating at the end!

Wafflized Banana Bread is a healthy evening or breakfast treat.

INGREDIENTS
1 1/4 cups all-purpose flour
3/4 cup sugar
1/2 cup chopped walnuts
1 teaspoon baking powder
1/2 teaspoon baking soda
1/2 teaspoon ground cinnamon
1/2 teaspoon freshly grated nutmeg
1/4 teaspoon fine salt
3 medium mashed bananas (around a cup)
1/2 cup olive or avocado oil
1/2 cup yogurt
1 teaspoon pure vanilla extract
2 large eggs

Have the kids mash 3 bananas with a fork or potato masher while you assemble the ingredients. Stir the dry ingredients together in a separate bowl. Using the stand mixer on low, blend the wet ingredients in the stand mixer. Then have the kids gradually pour the dry ingredients into stand mixer. Mix until everything is incorporated.

(Note for those without a stand mixer. You can mix this by hand but since the recipe has raw eggs, make sure the kids to be careful with it.)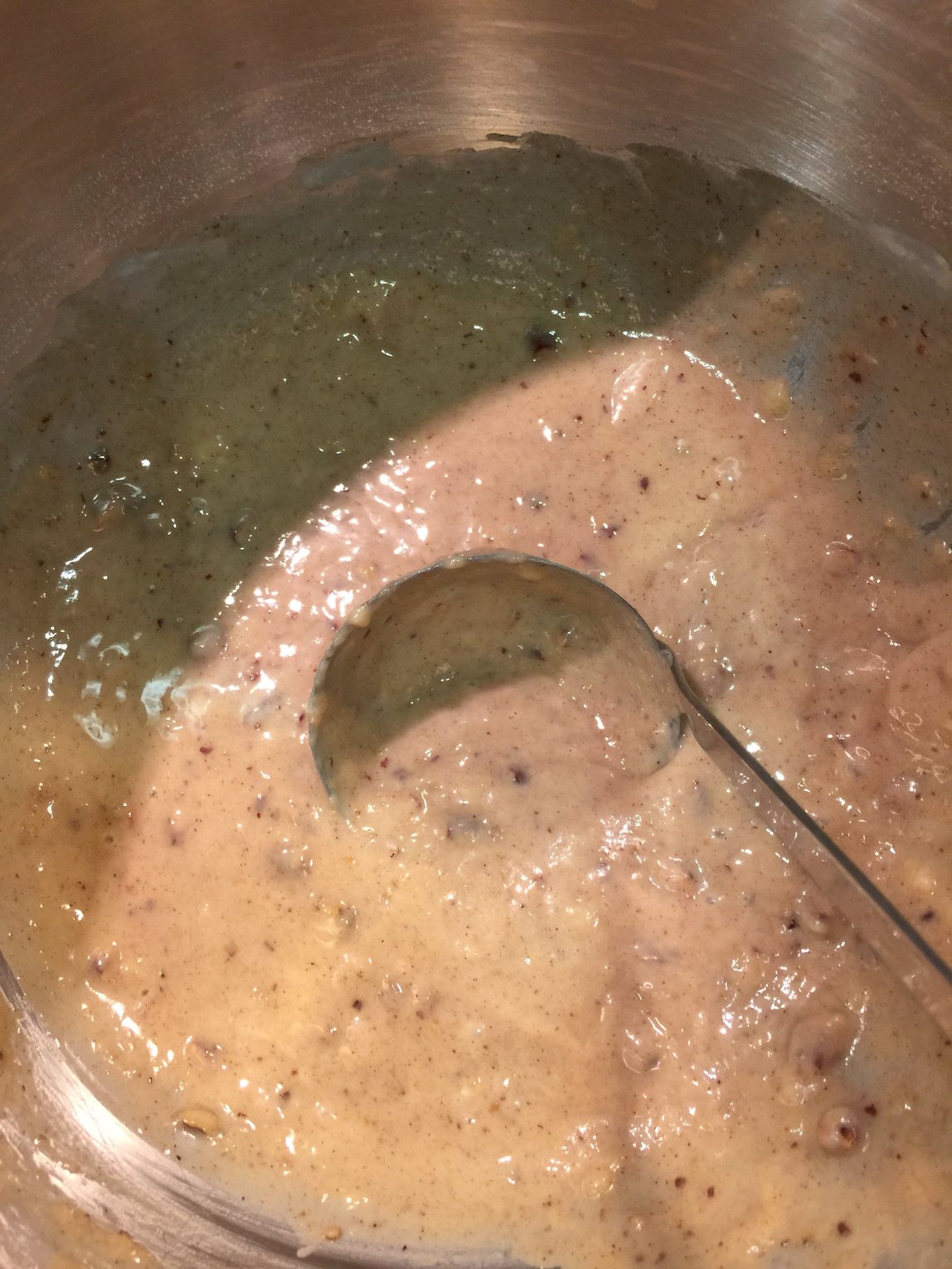 Ask the kids to spray the waffle iron with cooking spray and close it. Then have them turn it on to medium heat until it is preheated. Then ladle a scoop into each of the waffle areas. Check after about 3 minutes. Keep the wafflized banana bread on until it reaches the level of crispness you desire.

Have the kids cut them into strips with kitchen shears for easy eating by hand. Serve as is or with ice cream.
---